More than 30 Erin-ites of all ages braved the cold and blustery weather on Sunday Dec 18 to share holiday cheer and sing favorite Christmas carols with members of our extended church family.
The evening began at Sherrill Hills retirement community, where they greeted church members Hugh and Eleanor Jaynes and Lavonne Knight, and many other residents there.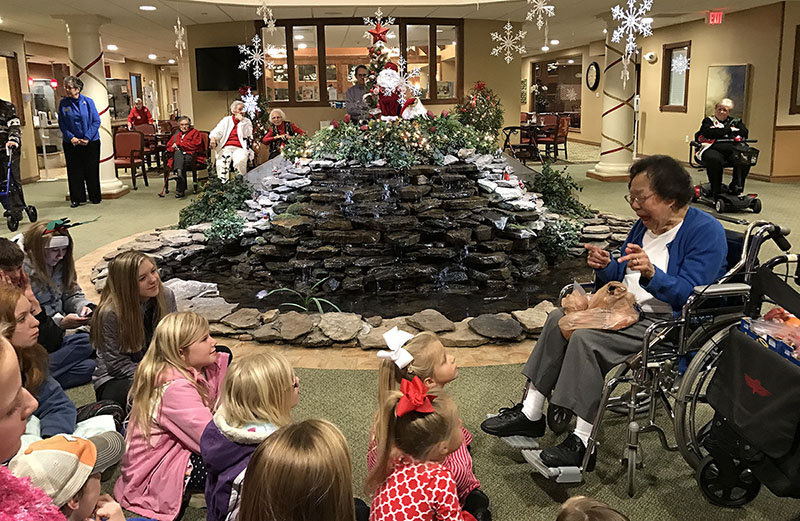 Then the group convoyed to the homes of Lynne and Pat Sexton, and Bill and Barbara Brazelton, before returning to the church for hot chocolate and goodies.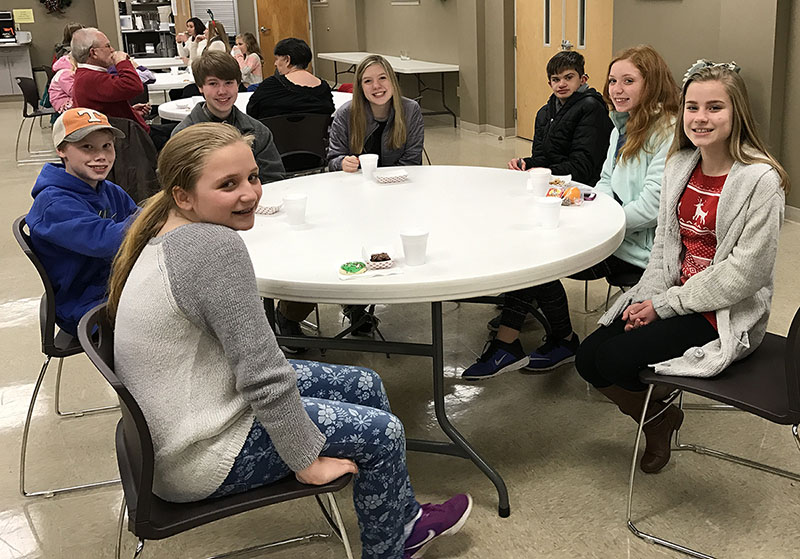 Merry Christmas to all!